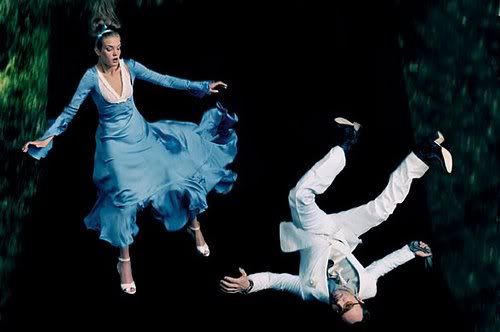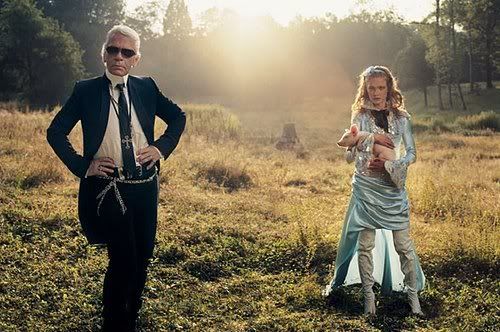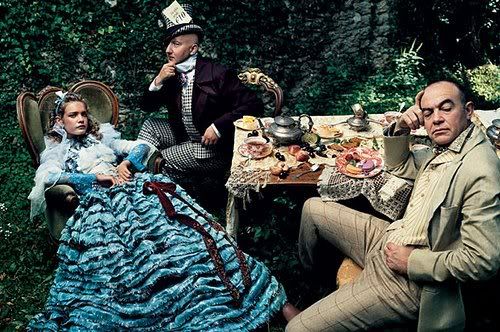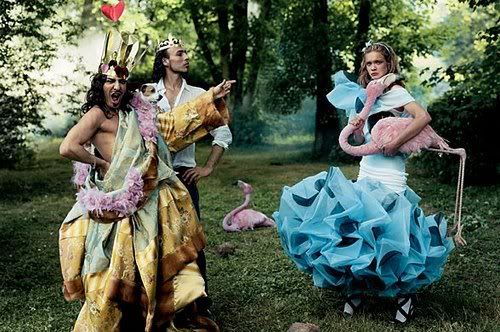 In honor of Tim Burton's newest flick
Alice in Wonderland,
I decided to post some photos from an editorial from Vogue December 2003. I recently discovered these via
Casey 
 and I fell in love. In 2003, I was a sophomore in high school in Ada, Oklahoma, where Abercrombie and Fitch was high fashion, so that would explain why I am just now seeing these. 
I have always loved the story of Alice in Wonderland. I even tried to have an Alice in Wonderland themed birthday, until my friend told me she was going to dress up as Alice and the whole thing fell through. Anywho, the trailer looks absolutely amazing and I seriously can't wait to see what Burton does with it.