Last week, I dressed both
Kirsten Prout
and
Lala Vazquez
for the Eclipse premiere. Although they were going to the same premiere, they went for totally different looks.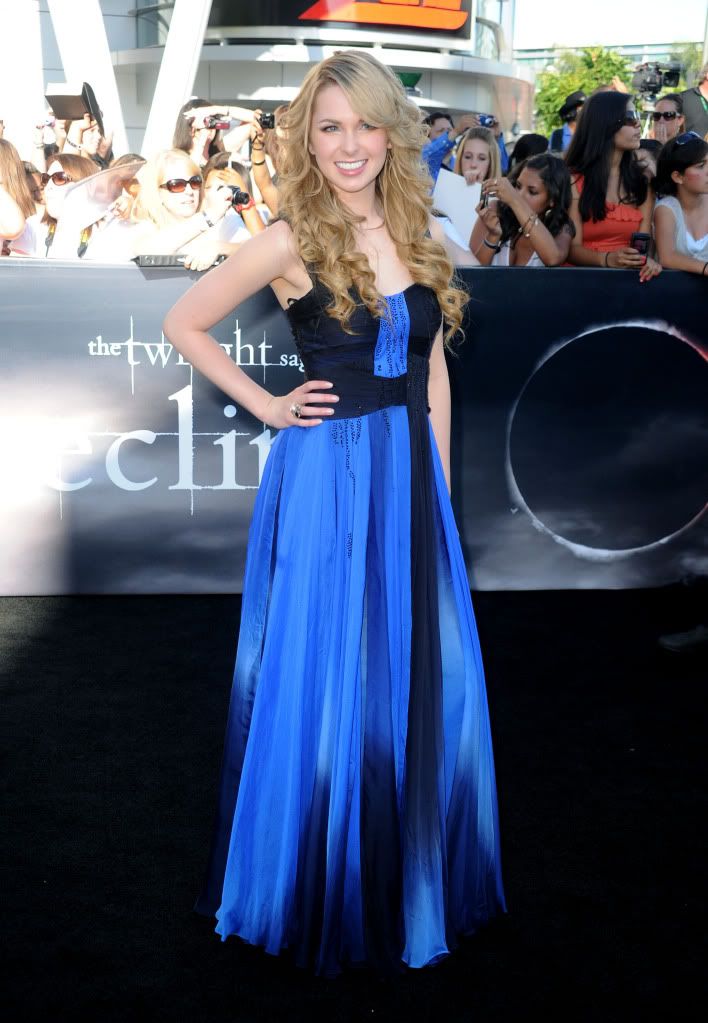 Kirsten plays "Lucy" in Eclipse, so this premiere was a really exciting event for her to attend. I was more than happy when I was asked to dress her for this. Typically (read: just what I've heard), when an actor attends a premiere for a movie they're in, they tend to dress more formal. (Take notice of the actors in the movie vs. people just attending the premiere) Obviously it depends on the movie, but since Eclipse is one of the huge summer blockbusters, people brought their A-game. Her dress is by Alberto Makali, her ring is by Ioselliani, and her shoes are by Aldo.
This is one of my favorite Lala looks ever! Since she was just attending the premiere, she went a little more casual for her look. I love this dress because it's fun, but still fashion forward, and it shows off her amazing shape!! I even love the pop of color her lavender nails give to it. The dress is by Sass and Bide, and I got it at one of my favorite stores in LA,
Madison
.
Which one is your favorite??
Photo cred:
My Favourite Celebrity