Unless you've been under a rock, you know these are shots from Chanel's
2011 runway. I am going on vacation to Florida with my family next week
and I would like to say these have inspired my vacation outfits. However,
I know better. Although, I do think they would appreciate the Ellie Mae
Clampet inspired gingham bikini, I know theywould look at me like I had
6 sets of eyes if I tried to rock a black obi belt and wide- brimmed
sunhat with an all-white ensemble. We're from Oklahoma, and we're simple
when it comes to beach style.
So for now, I will just look at these images and plan my imaginary get-away
to somewhere completely fabulous and posh. Enjoy....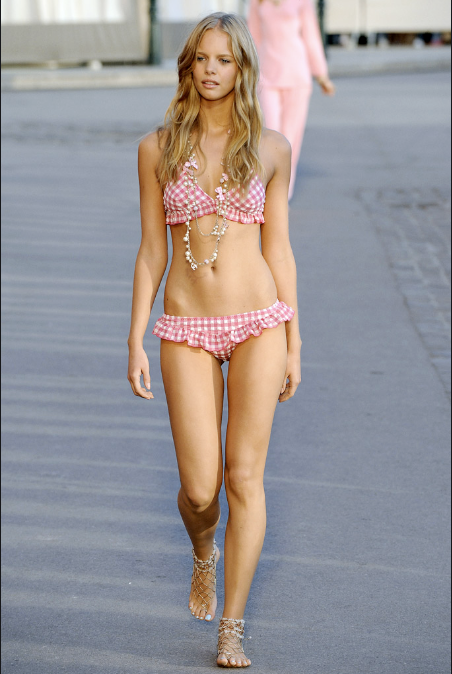 For more images of Chanel 2011 Resort collection, click
here
.