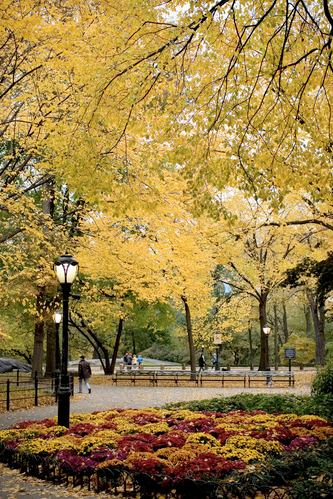 The breezes taste of apple peel. The air is full of smells to feel- ripe fruit, old footballs,
burning brush, new books, erasers, chalk, and such. The bee, his hive, well-honeyed hum, and Mother cuts Chrysanthemums. Like plates washed clean with suds, the days are polished with a morning haze.
--"September" by John Updike
Fall is my favorite time of year. I love everything about it --the fashion, the weather, the food and holidays. But one of the things I love most about fall is the feeling of new, great things about to happen. Maybe it's all the times I celebrated going "back to school," or maybe it's the changing of the leaves... either way I love that feeling.
I have a whole to-do list for fall, and it starts in September. Below are some of the things on my list for this month:
1. finish making over my dining room, kitchen, and bathroom
2. celebrate my 1-year wedding anniversary with a trip to Palm Springs
3. go shopping for my fall wardrobe
4. finally print some of the photos I've had saved and frame them
5. find the perfect business cards
6. host a Law and Order: LA premiere party
7. set my DVR for all of my favorite shows that I have waited for MONTHS to return
I think that's good for now. We'll see if I actually accomplish ANY of these.