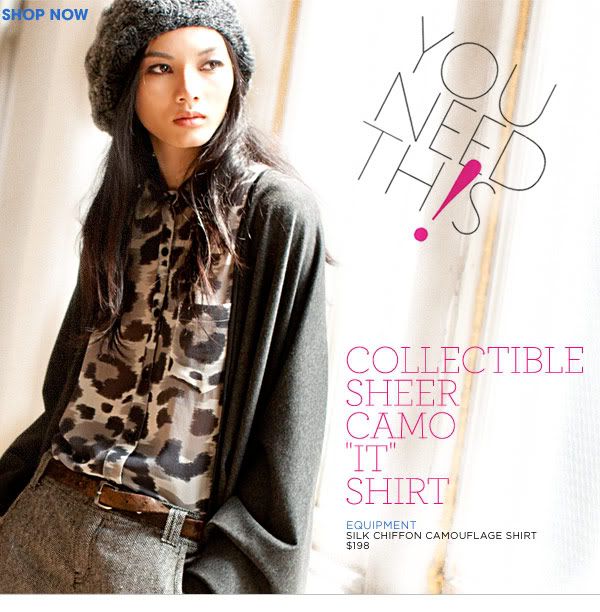 I got this email from Intermix and it made me realize how much I love Equipment. Equipment isn't a new line by any means. Christian Restoin (as in, Carine Roitfeld's longtime partner and baby daddy) started it in 1976, later selling it in 1998. But thanks to pal Serge Azria, CEO and creative director of Joie and Current/Elliott, they were back in business as of this spring, with Restoin acting as creative consultant. They have stayed close to the signature Equipment look: silk, menswear-inspired, tailored blouses with two breast flap pockets. Carine rocks the shirts all the time. And honestly, that's good enough endorsement for me.
While the obvious fashion endorsement doesn't hurt, what makes these blouses great is that you can wear them so many ways. They're the perfect piece to add to your wardrobe because (as Carine shows) you can wear them with a pencil skirt for work, or even with jeans.
Here are some product shots from
Shopbop
and
Intermix.