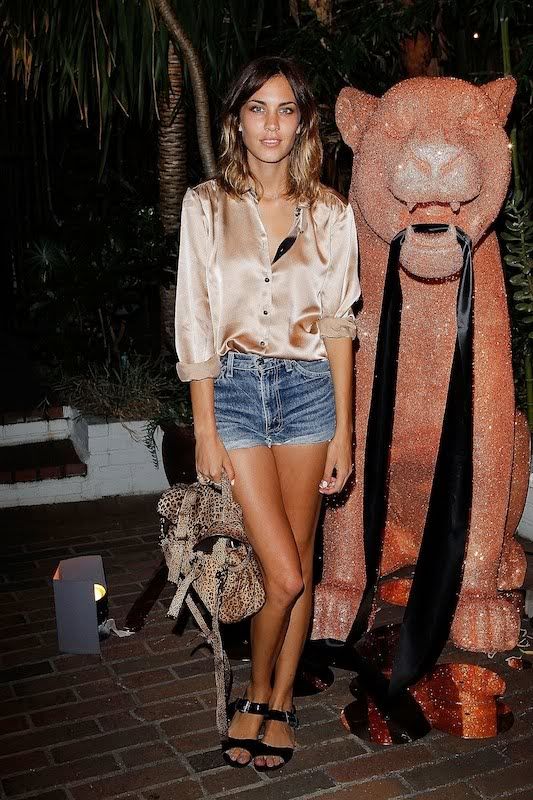 I've now seen this picture on 3 other blogs (and counting), but I really couldn't not post it.
This is a great outfit for a summer night out! Can she ever look uncool?
On a side note, how dope is that sparkly leopard?! Can I get one of those for my house please? I think it would be great at parties.