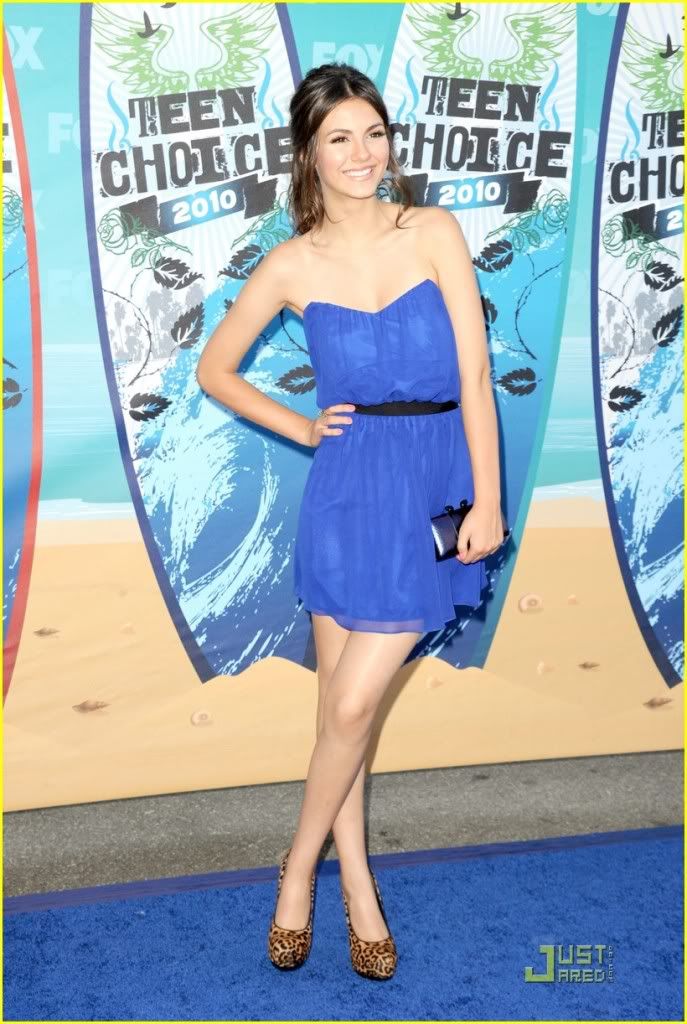 I had the pleasure of working with Victoria Justice again for this year's Teen Choice Awards! It was a big deal for her because she was nominated in two categories, and presenting Justin Beiber's performance. Also, her Teen Vogue September cover (!!!) had hit stands within days of the show.
We wanted to do something a little different than other looks she has done in the past. In her Teen Vogue interview, she had stated she doesn't like pink, sequins or sparkles, so that completely wiped out any of those options. We wanted her to look fresh, young, and fashion forward, but with just a hint of an edge.
Dress: Mason by Michelle Mason (which I found at Switch- one of my favorite boutiques!)
Shoes: YSL
Clutch: Kotur
Jewelry: Julia Cohen for Switch
What do you guys think of this look???
Photo cred:
Just Jared Jr.